Today's learners are growing up in a digital world which is evolving rapidly. More than just a word processor or a textbook, an iPad can be an instrument, a paintbrush, a portable library and so much more.
Our iPad Recommendations
Can my child use an old iPad?
The older iPad and iPad2 are now too slow to be useful in the classroom, these iPads typically use the charging cable with the wide end, if these are the only iPads you have then you will need to consider upgrading. If your iPad uses a charger cable with a small end it should still be OK.
Do I need a 3G or 4G model?
If you have Wi-Fi and internet at home, then there is no need for Wi-Fi + Cellular model. The school provides internet via Wi-Fi only, and recommends the Wi-Fi only iPad.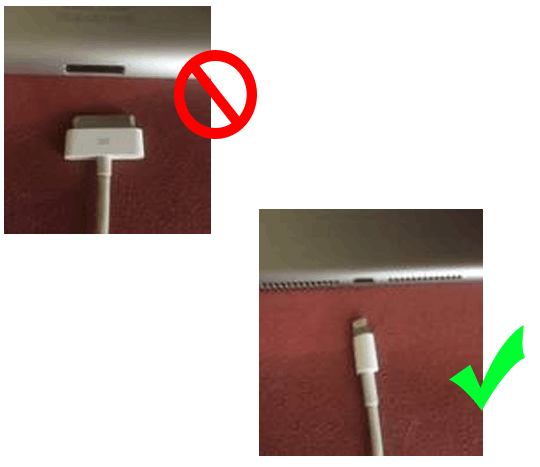 Storage Space – What Should I Choose?
As the App capabilities improve so too does the requirements of space on the iPads. The iPad only comes with 2 storage options, 32Gb is the minimum storage capacity.
However, if your budget allows then the 128GB option will provide enough storage space to comfortably serve for the life of the device. Keep in mind that students like to take many photos and videos of their school work too.
What is AppleCare?
AppleCare is an extended warranty programme offered by Apple and it gives you 2 years warranty as well as Accidental Damage cover. Accidental Damage cover means that if the iPad is damaged in any way in the first 2 years, Apple will repair/replace the iPad for a small service fee.
Managed AppleID
In the past to enjoy all the features of the iPad you needed to create an AppleID and sign into iCloud and iTunes on the device.
This allows access to the App Store and games as well as FaceTime and Messages.
However, if you forget your AppleID or the password, you become locked out of your iPad and are unable to use it. A lengthy service call with Apple is required for it to be unlocked.
Apple have now granted the school the ability to create School Managed AppleID's for the students and staff to use.
These Managed AppleID's offer many benefits such as 200GB of iCloud storage for photos, apps and their schoolwork as well as a backup location which means that the contents of the iPad are kept safe.
The school will be able to unlock the iPad or reset the password in the event that the device is locked or the password forgotten.
To use the managed AppleID you will need to sign out of your personal AppleID.
Apps
The required Apps will be provided by the school and will automatically install on the iPad once it is connected to the iPad management system by our technician.
Family Funded Program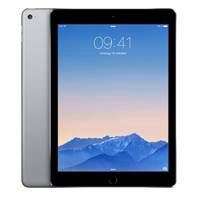 Prior to 2018, Orrvale gave parents the option of purchasing an iPad from the school, however Orrvale Primary School now participates in Apple's Family Funded Program.
The Family Funded Program is offered by Apple as a solution for students and parents looking to purchase Apple products. The program enables parents to purchase Apple products at specially discounted prices from a customised online Apple Store. This is only available for parents of Orrvale Primary School.
This covers special iPad pricing for students attending our school as well as AppleCare+ and accessories.
Even if you are purchasing at an Apple Store or over the phone just let the Specialist know you are a parent of Orrvale Primary School to access these pricing arrangements.
The custom on-line store ensures that you're buying the device your student needs, and it offers all the same features of the regular Apple Online Store, like free delivery and engraving.
The link to the custom on-line store is now available at the embedded link here.
This secure, customised page ensures that you're buying the Apple device your student needs, and it offers all the same great features you'll find when shopping on the Apple website, including free delivery and in-store pick-up.
You can also visit your local Apple Store or call 133-622 to purchase through the Apple Store contact centre. Remember to mention the Family Funded iPad and Mac Program to receive student pricing. To find your local Apple Store, visit www.apple.com/au/retail
Finance options are available for purchases made at an Apple Store, online or by calling the Apple Store contact centre. And you can visit www.apple.com/au/recycling to find out if your existing iPad, iPhone or smartphone qualifies to be traded in for a gift card. Or visit an Apple Store and if your device qualifies, get credit towards a new one.
Learning and support
Personal Setup is available exclusively from Apple when you purchase an Apple product at an Apple Store, online or by calling 133-622.
It can help answer your questions, walk you through key features, find you great apps and show you how to personalise your student's new device.
The Apple Store is a great place to learn about Apple products for education. You and your family can join an in-store Today at Apple session to develop a new skill, and your student can learn and create at an Apple Camp or Kids Hour session. Visit www.apple.com/au today or download the Apple Store app to discover the programs happening near you.
Apple can provide ongoing support for everything related to your new Apple purchase, including using iPad, Mac and iTunes. For Genius Bar reservations or to connect with experts by phone, chat or email, download the Apple Support app or visit getsupport.apple.com
For additional support, AppleCare provides access to expert technical support and hardware service options directly from Apple. You'll get one-stop personal assistance with Apple hardware and software products, and if necessary, Apple experts can help arrange a repair.